Company
who we are, what we produce.
Company
who we are, what we produce.
Company
who we are, what we produce.
Company
who we are, what we produce.
The founders, with twuenty years of experience in the wiring harness industry and in the field of electric and electromechanical subcontractor, established Eurocab in 1998 in Castel Maggiore (BO). From the beginning, the company focused its business philosophy on flexibility, quality, efficiency, reliability and the will to take care of the client from start to finish. Our company is UNI EN ISO 9001:2015 certified since 2013 (TÜV CERTIFICATE NR. 50 100 2352.).
What do we do: we are a wiring company
The gained experience, costant investment in technology and equipment, paired with preparation and accuracy of its staff, allowed Eurocab to constantly grow until today, realizing wiring and electrical panels for every market area, such as automotive, electro-medical, electric vehicles, industrial automation, rail system, electro-mechanical, industrial equipment and elevator industry.
Furthermore, in the last years, the company also focuses on the production of wiring equipment, born to satisfy internal productive needs; which also received an important market interest. To name a few: the universal press for insulated and uninsulated terminals (N.P.U. 010), pneumatic press for ribbon cables (P.F. 50), the cable reel machine (AV.500) and many more! Learn more on our website!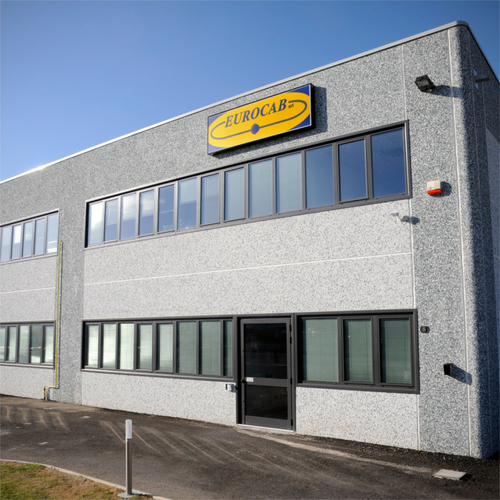 The machine is at work from the minute it came in and it's PERFECT! Congratulations. We are very happy to have this. Its very precise, fast and does a relly good job.
Reactive customer service, fast delivery and excellent packaging!